Following many months of behind-the-scenes filming, catch a glimpse of a special "Building Giants" documentary on Vista Tower that aired Saturday, November 9 on the Science Channel. Noted as "one of the most luxurious residential towers in the world," the segment goes in-depth to discuss the extreme measures Vista Tower engineers, designers and construction crews have taken to create a masterpiece supertall skyscraper.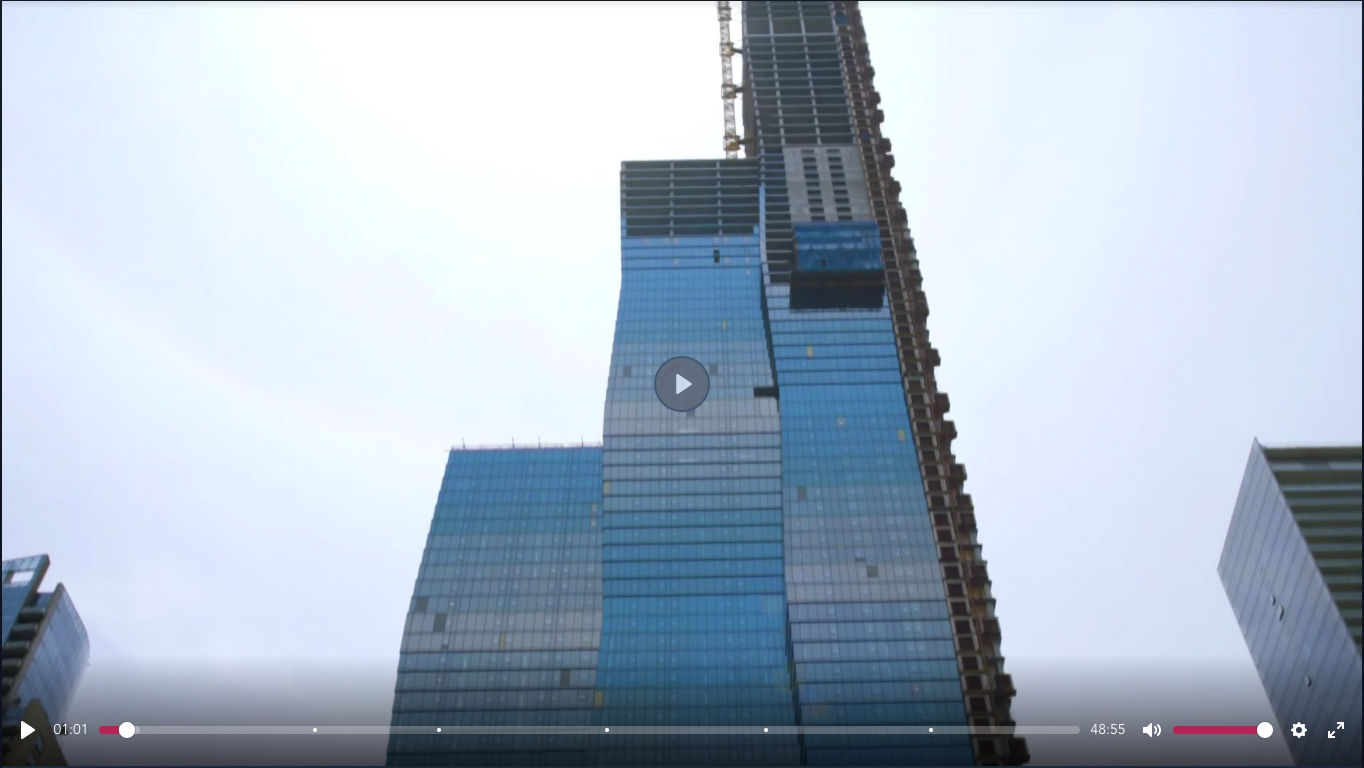 Including never-before-seen footage of the extreme winds and heights the teams experience daily in the building's construction, this documentary paints the picture of the levels of commitment it takes to bring Vista Tower to life. The piece also delves into the evolving worldview of Chicago architecture and the city's demand for unparalleled living quarters and views. Hear from Executive Vice President of Construction of Magellan Development Group, Kris Schwengel, on what goes into the execution of a project this scope and caliber and how the Tower complements the Lakeshore East neighborhood. From groundbreaking on, the piece shows the vigorous construction process, from the Cascade support pillars at the ground floor all the way up to floor 101. Note that each floor is slightly unique based on the undulating shape and how construction crews work up against a tight deadline of one floor per every three days to stay on schedule. Learn how it took 16 months just to reach the top of the first of three towers or how 20 concrete columns support each floor of the building along the outside edges at an angle to support the shape, while ensuring unobstructed views for each luxury purchaser.
For Vista Tower, one thing is true: it's all in the details and it will be unlike any structure Chicago has ever seen.
To watch the full documentary, visit here: https://www.sciencechannel.com/tv-shows/building-giants/full-episodes/super-skyscraper-chicago.