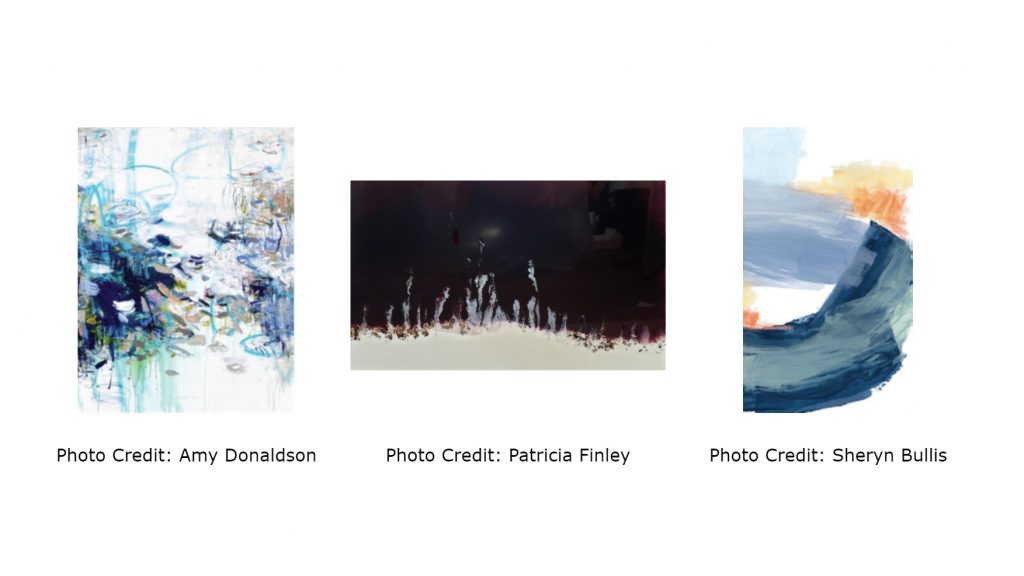 Featured photo from Angie McMonigal Photography
In a building as iconic as The St. Regis Chicago, there is a void of beauty within that can only be filled with art worth celebrating. That is why world-renowned artists grace the halls that our residents start and end every day in. We previously featured three incredible artists, and to keep this series going, we invite you to learn more about our newest featured artists: Amy Donaldson, Sheryn Bullis and Patricia Finley.
Amy Donaldson of Redding, California uses a unique sense of color and bold strokes in every piece. When talking about her art, Donaldson lights up by saying, "A revelation of color and light resonates from the heart of creation's glory. Each brush stroke and every color placed on the canvas emanates from the depths of my spirit in an expression of healing joy, and perfect love found in Heaven's Divine Light. Every piece holds a presence in a pursuit to inspire the heart and turn the eye to a new expression of perfect love". She puts raw emotion into her pieces by scraping away at her compositions in a sense of humanity. Her art can be found in the fitness center here at The St. Regis Chicago.
Sheryn Bullis finds muse in her travels abroad and after spending time in Paris, she found her passion for art and beauty. She took part in the international art scene, working as a curator, exhibiting her artwork, and volunteering as an art teacher for many years but has since began working as an artist full-time. When sharing her passion for art she claims, "The art directs me, not I it. My process requires me to stand back and ponder the artwork and my surroundings for long stretches of time. Living and working on an island in Helsinki greatly affects my sculptures and paintings. I am constantly aware of the Baltic Sea, whether by viewing it or by smelling the salt-scented air via an open window. The trees undergo a striking transformation with each season as do the people living here. All these influences as well as music in the studio infuse my work". Patrons of the St. Regis Chicago can visit her work in the entry to the pool changing room.
Patricia Finley is an artist with a journey. She grew into a natural career as a lawyer, mother, and wife. It wasn't until retirement that she began exploring with collages. The therapeutic hobby quickly grew into an uninterrupted creative flow. She found her medium of choice: resin. Although her artistic story is not from a traditional upbringing, she is a true artist that creates from life's adventures. Her art can be found in collections from Alaska to Boston, from Australia to England. Recently her pieces were featured on the DIY Network's "Raise the Roof" series. Within our walls, her work can be found in The Party Room. It is only fitting to be in a room full of life as Patricia says, "My art stays alive on the wall, presenting nearly endless possibilities for discovery".
Any Chicagoan can gasp at the beauty of The St. Regis Chicago's exterior curves and vivid blue tones, but it is the curated artwork inside that can be celebrated when residing within. To learn more about our featured artwork, please visit The Residences at The St. Regis Chicago here.