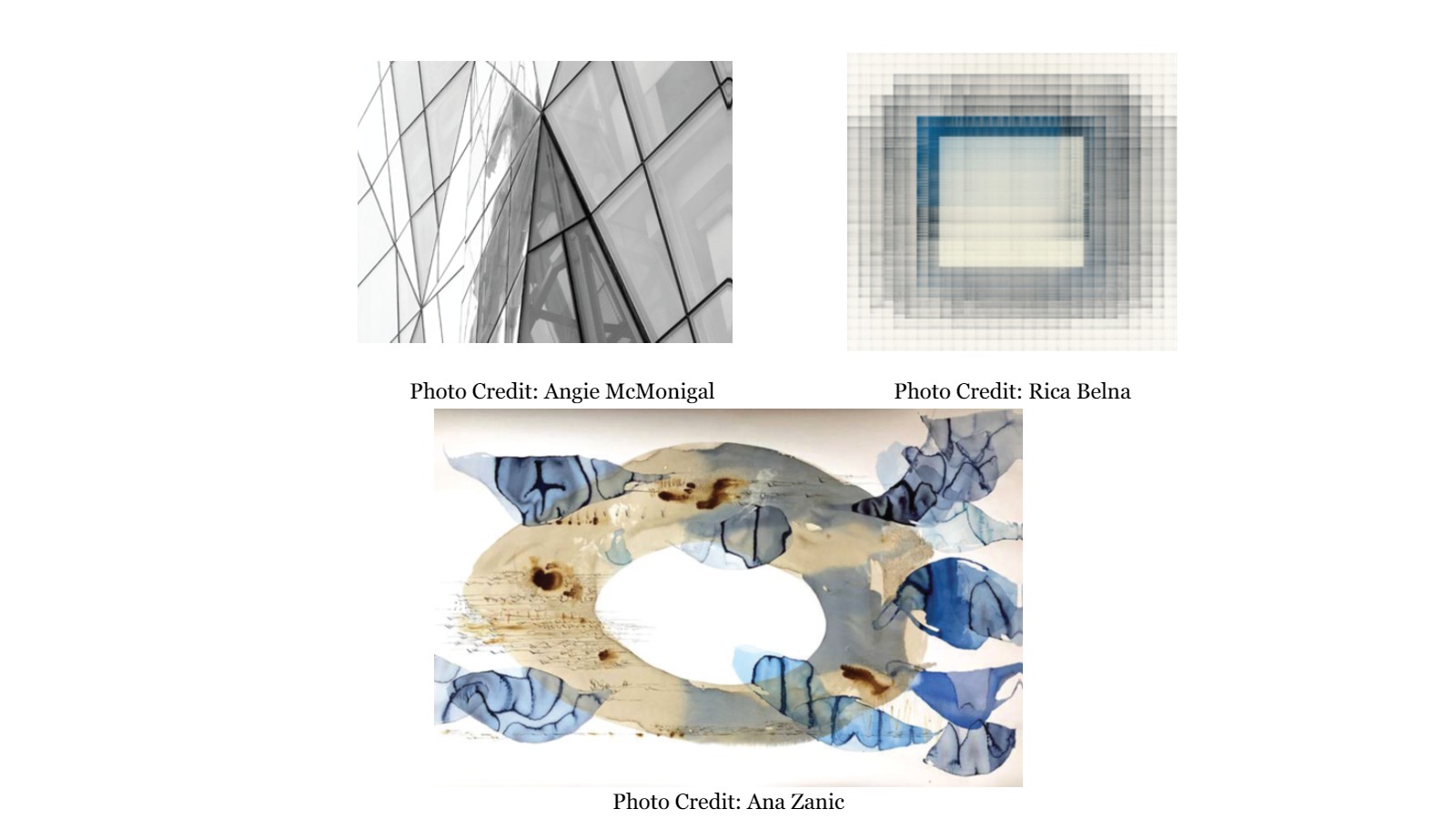 It is no secret that January is a tough month to be in Chicago but, with the variety of museums available right in your backyard there is plenty to explore inside and escape the cold. However, for days when it is just too tempting to bundle up and stay in, The St. Regis Chicago has both local and world-renowned artists just down the hall to enjoy from the comfort of your home. This month we invite you to learn more about our featured artists from both near and far: Ana Zanic, Angie McMonigal, and Rica Belna.
Ana Zanic is a local Chicago artist with a focus in watercolors on paper that brings an elegant motion to the visitors of The St. Regis Chicago. She dabbles beyond paper with interest in clay and calligraphy and plays with the notion of the planned versus the accidental artistic chaos that brings both beauty and meaning to her work. When asked about her art, Svoboda said:
"My art practice is an exploration of the formal visual elements, as well as my personal feelings, through an intuitive, spontaneous process. Through abstract form I investigate questions of memories, origin and past. My abstract watercolor paintings, often reminiscent of imaginary landscapes, are built with layers of washes with an emphasis on the mark making. There is a quiet tension between the watercolor's fluidity, softness and calm, vs. the dynamic, rhythm and energy of drawing."
Zanic's "Origin series" is featured in The Residences at The St. Regis Chicago south lobby.  She also has an upcoming Inner Wanderings, Solo Exhibition at The Geneva Center for the Arts in Geneva, IL through the end of February 2022.
Another artist in The St. Regis Chicago backyard is Angie McMonigal. With her art being centered around dye sublimation on metal, her work is rather abstract yet endearing.
She brings a detailed, thoughtful perspective to her work regardless of scope. Having grown up surrounded by nature yet fascinated by the big city she's called home for nearly two decades, she brings the meditative calm of her upbringing to a terrain that's always transforming.
"My goal is to create images that draw out the organic interplay between design, structure, environment, and society," says McMonigal. Her focus on building details in brick and steel can be both mesmerizing to the keen eye critic and pleasant to the passerby.
McMonigal's series of work can be found in the main corridor of The Residences at The St. Regis Chicago. McMonigal also offers a variety of workshops and virtual city tours online.
Lastly, an international artist that brings a Berlin edge to the Midwest is Rica Belna. Her work is featured in renowned hotels and offices around the globe. Her use of DSLR and medium format cameras allow immediate checking of aesthetic look and quality of the creation, a crucial aspect in the creation of large-format art. Over time Rica developed special techniques which continue to give her graphic art a unique look and aesthetic that is loved around the world. Her work stems from her love of photography as a little girl growing up in Berlin, Germany.
Belna's pieces are located on the 47th amenity floor of The Residences at The St. Regis Chicago in the theater and golf lounge hallways.
With an abundance of art to explore within the halls of The St. Regis Chicago, don't forget to take it all in next time you pass by.  To learn more, please visit The Residences at The St. Regis Chicago here.