We are thrilled to announce the official branding of The Residences at The St. Regis Chicago. The brand  hosted its decades-long, traditional sabrage event and a ribbon cutting at the property on Wednesday,  June 2. The sabrage tradition started in the early 1900s when John Jacob Astor IV first opened the St.  Regis in New York. Since opening its first hotel over 100 years ago, the St. Regis has been  synonymous with service excellence and will provide unparalleled luxury for our residents.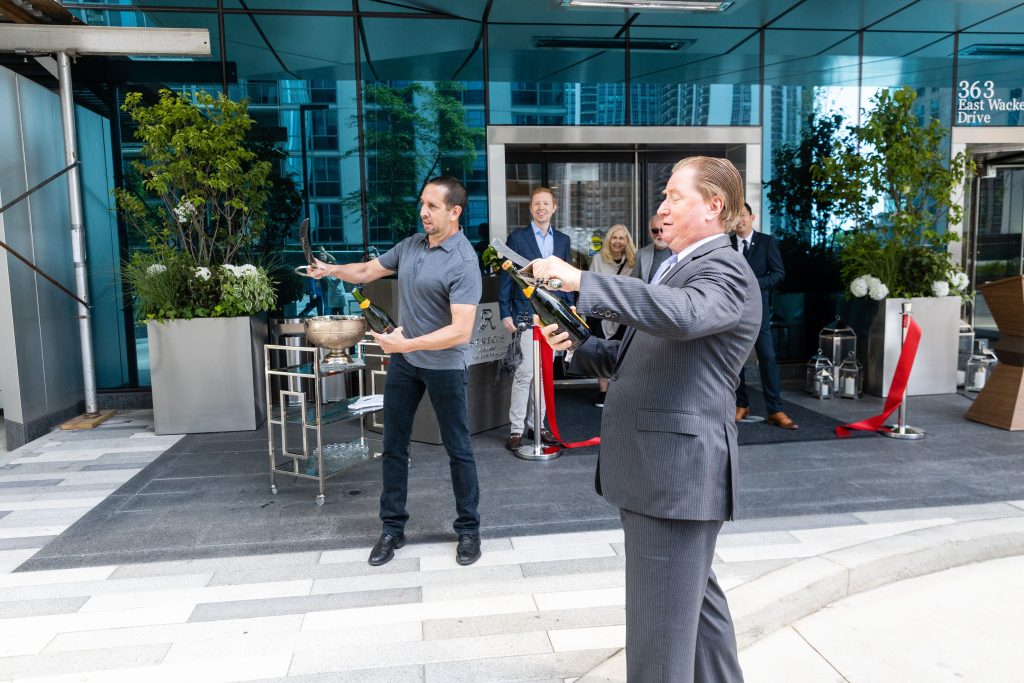 The ribbon cutting and sabrage event included remarks from J.R. Berger, Principal of Magellan  Development Group, John Hearns, SVP Global Residential Operations of Marriott International, and  George Fleck, VP & Global Brand Leader of St. Regis Hotels & Resorts. David Carlins, CEO of Magellan  Development Group, and John Hearns performed the ritual sabrage pictured here.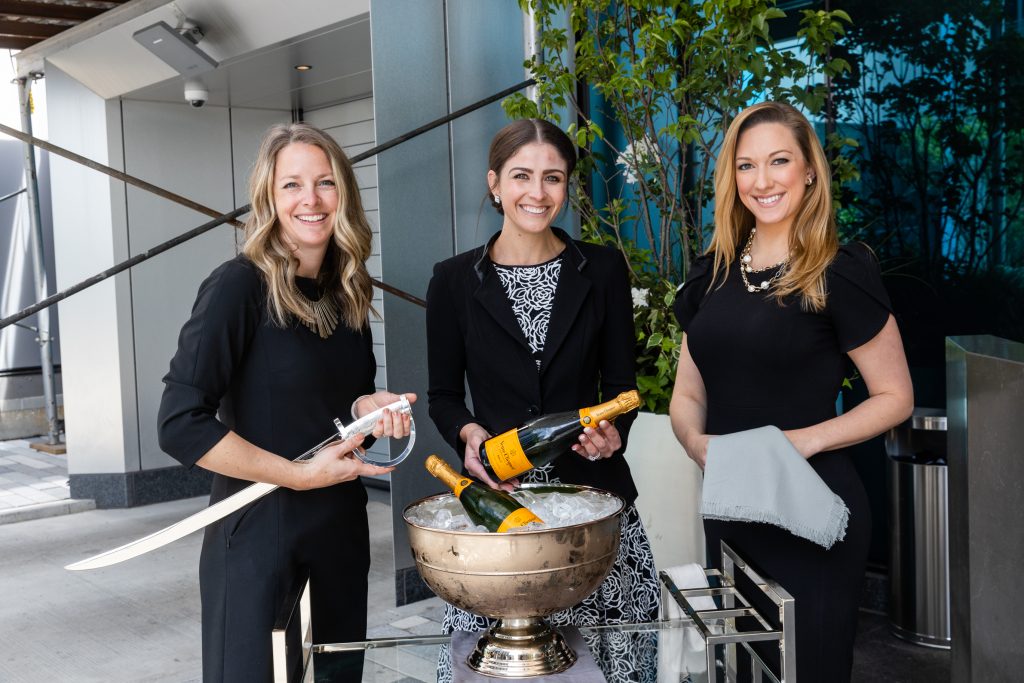 The Residences at The St. Regis Chicago consists of 393 condominiums, offering residents the ultimate  luxury living experience complete with a resident only amenity floor. Located on the 47th floor, the  amenity space will feature a sky terrace with outdoor pool, a private resident lounge and dining room, a  demonstration kitchen, a state-of-the-art fitness center, a conference center, a private viewing room, a  golf lounge and a children's activity room. Standing at 101- stories, The Residences at The St. Regis  Chicago will offer residents breathtaking views of the river, Lake Michigan and the city. 
Enjoy the ultimate living experience with unparalleled views. To learn more, please visit The Residences  at The St. Regis Chicago here.